About a fortnight ago, myself, Venessa and a couple of my photography friends – Enda and Daryl, went out for a frosty early morning photo shoot on Slieve Gullion. It was all good fun and I got a couple of decent shots here and there, – but I just thought I had ended up with some cool things to post on Instagram. Nothing more. Which is fine, that was all I was really aiming for anyways.
But, when I got home, and looked through the images, one image in particular made me go: "Hmmm…"
It was an overexposed image of Enda on top of a hill trying to get a shot of a few horses on the other side. I noticed that the grass near the bottom kinda made out a skull shape – which was cool – and I liked Enda's pose for some reason. The whole thing reminded me of Akira Kurosawa's Seven Samuari, and I reckoned that if Enda had a sword, and I switched to monochrome, I might just capture the spirit of the film and end up with a really cool photo image.

Original Photo with no edits: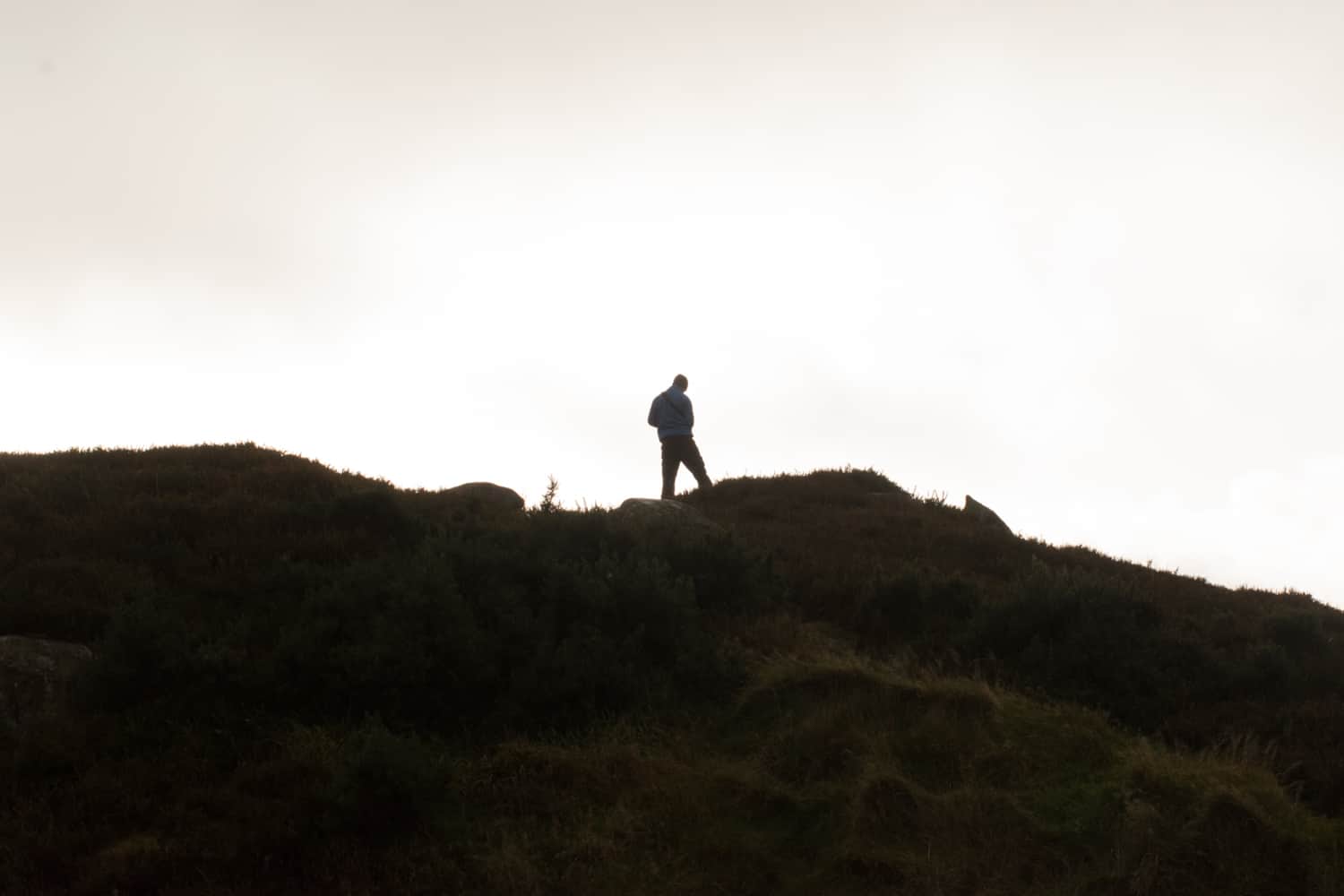 I did a quick moody colour correction in Lightroom and then did some quick drawing over it in Clip Studio: Paint.
Test Mock up / Proof of Concept: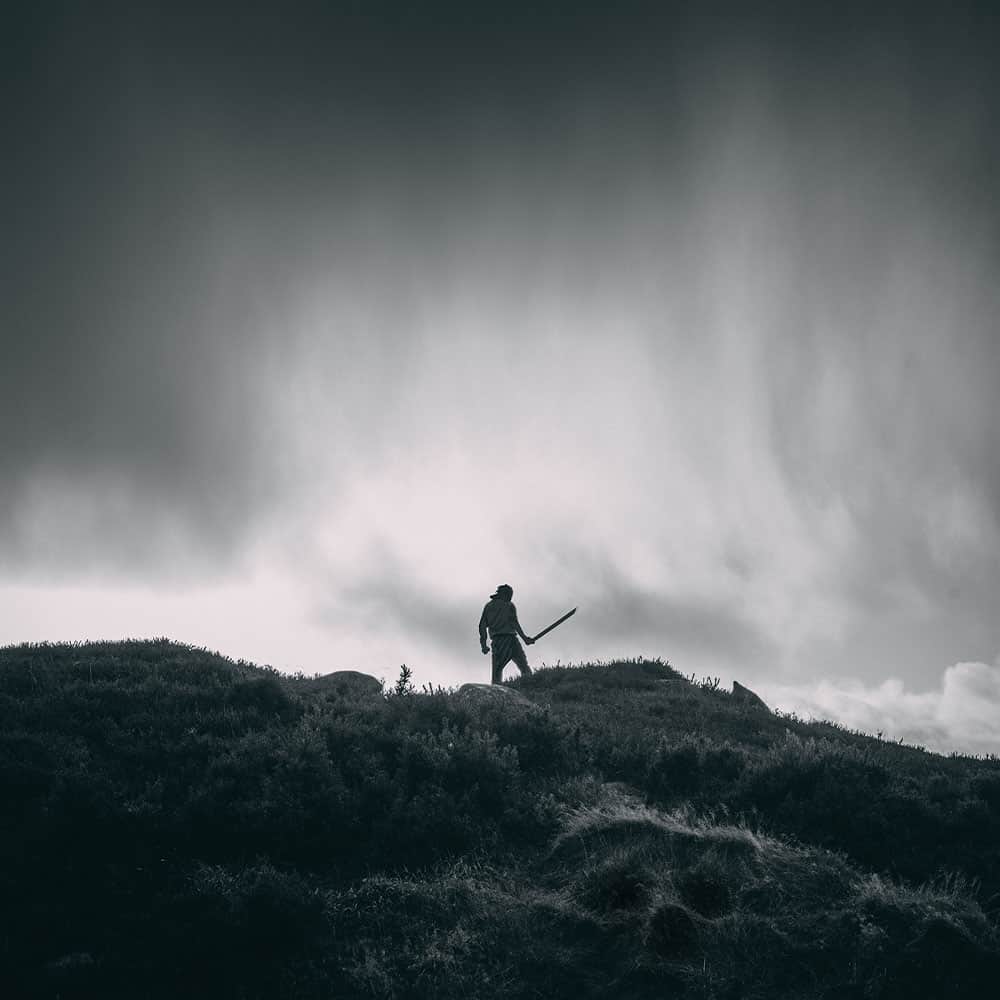 After completeing that, I knew if I spent some time on it I could probably get it to work.
So, I started from scratch with the drawing elements,  but this time took a bit of extra care to try to match the new elements with the colour and light of the original image as much as I could. I then added a bit of film grain to keep the tone similar. After that, I added some cloud elements from a completely different day's photo. (I now have a folder for skys that I can use later if needed).
I was happy with how it was looking but, I started messing around for awhile with some colour edits in Lightroom.
Ultimately, I felt that the colour was too over the top for the idea,  and I was drifting very quickly away from the original idea and spirit of what I was trying to do. But here is what I did for completeness sake.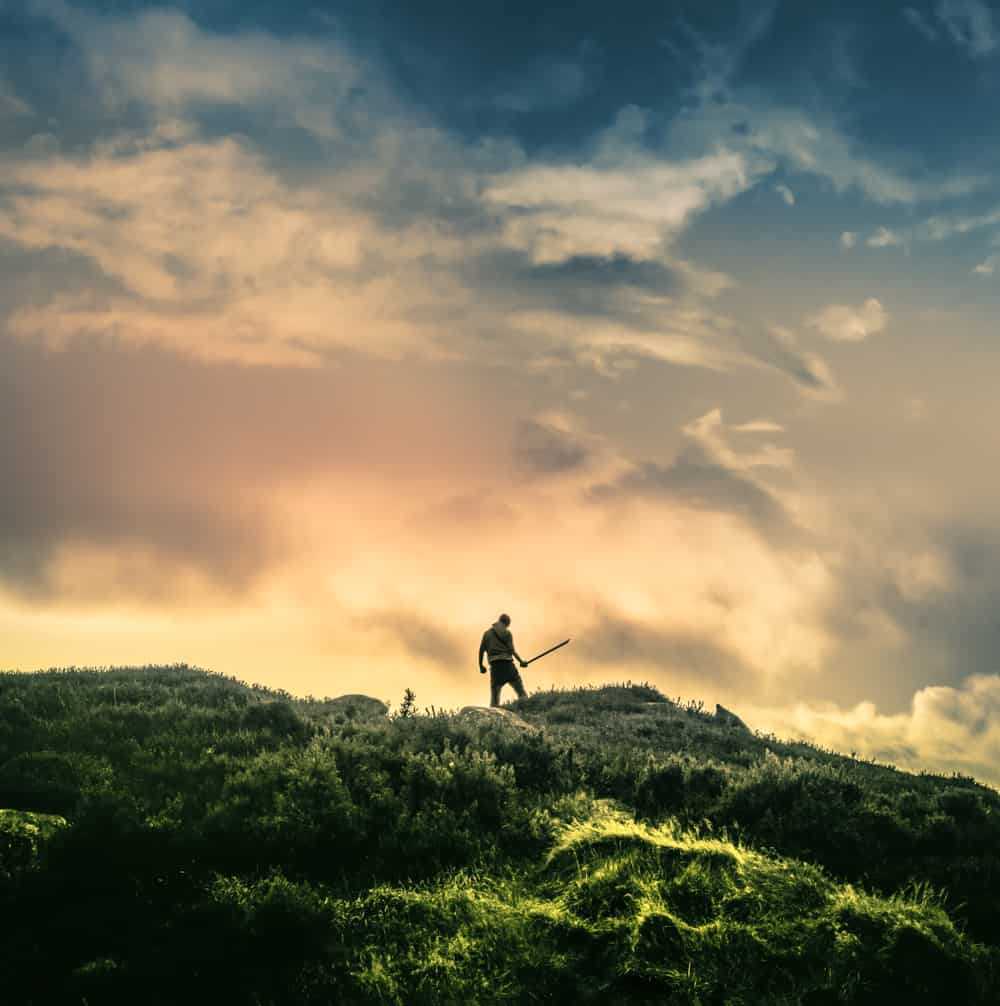 When I was finished wasting time with the colouring, I de-saturated the whole thing and tried to get back to my original idea. And this is what I came up with:

FINAL IMAGE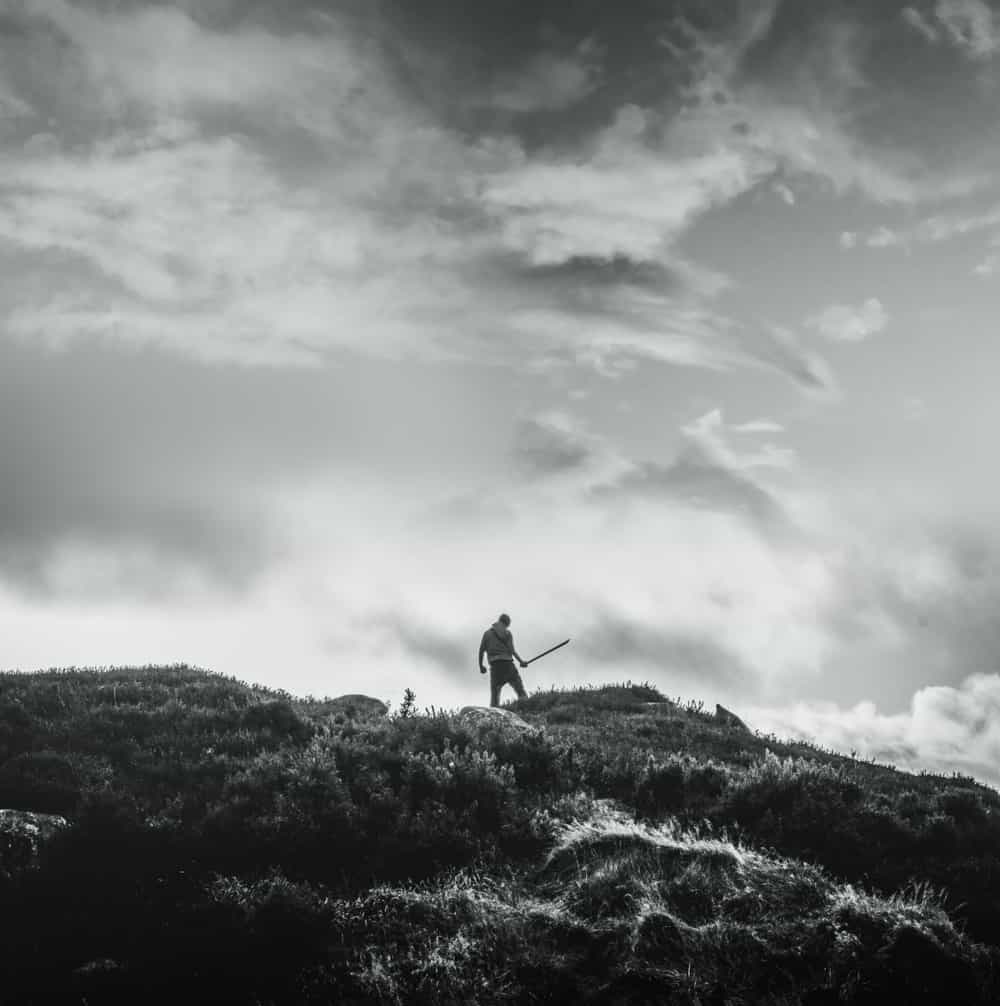 In the end I am quite content with how it came out. Is it cheating? Probably, but is drawing a sword any more cheating than any number ofthinsg that photographers do on a daily basis? Probably not. This is photo journalism – it's art. I'm trying to make a cool image rather than document the "real" world.
If I do enter it into the next round of my Photography Club's Competition I might mess around with contrast a bit more, and possibly add a hint of sepia, but maybe not. We'll see. The next round is January 11th, so maybe I'll have much better shots by then.
Anyway, until next time…
LINKS AND PROMOTION STUFF:
BLOG
– ADVENTURES IN WOO WOO
THE FORTY SERVANTS
– All Info on The Forty Servants
– Forty Servants Altar Cards
– Buy The Forty Servants
THE FOUR DEVILS
– INFO AND DOWNLOADS
– SIGNED ALTAR CARDS/ ART PRINTS
MEDIA
– Tommie Kelly Podcast
– Tommie Kelly Youtube
SOCIAL
– Adventures in Woo Woo Facebook
– The Forty Servants Facebook Group
– Twitter
– Instagram 
–