So, in my last post I talked about the experience of sometimes getting the exact opposite of what you magicked for and discussed a bit about this has manifested in my life. One of the things that I disregarded as a factor was me being Cursed or Crossed or otherwise Hexed. However, as a number of people mentioned to me that I shouldn't dismiss this idea so quickly, I said, yea why not? let's look at this thing and see what I can do about it.
The main feedback I got about doing an Uncrossing Ritual (i.e. a ritual to get rid of any curses or hexes aimed towards you) was that a Cleansing Bath is definitely the way to go. I also felt that if I was going to do some sort of curse removal ritual, I should probably go all out and use all the various elements that I have available to me – Banishing, smudging, petitions, sigils – the whole lot.
So, last Friday night I had the house to myself and I did an extended bespoke Uncrossing Ritual. Here are the details and I'll talk briefly about the results at the end.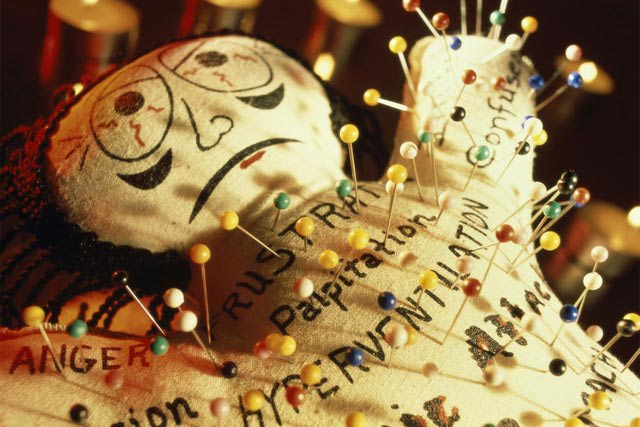 The Uncrossing Ritual.
Lesser Banishing Ritual of the Pentagram
I felt that I should start with a basic banishing ritual. I was initially going to use the Star Ruby, but I wanted to keep it simple and direct. The Star Ruby is great but it has a lot of language that I don't really understand (even though I know the gist of it) and calls on ideas that I am not really that familiar with.  I may not consider my self Catholic now, but it was the pantheon I was brought up in and my inner-being may well resonant more with the Arch Angels than the Junges, Teletarchai or Sonoches. Who knows if it matters actually matters, but the LBRP felt more right in this instance.
Hekas, Hekas, Este Bebeloi
I circles the room saying this to all the corners, including above and below. It means: "Far, far be removed the profane." I ended this section with a nod to the Star Ruby by standing in the middle of the room with my right forefinger pressed against thy lower lip and then dashing down the hand with a great sweep back and out, expelling forcibly: APO PANTOS KAKODAIMONOS. ("Away every evil spirit")
GANESHA
Next I did a full Japa round of 108 repetitions of "om gum ganapatayei namaha" and asked Ganesha to look favourable upon this ritual and to help in removing all obstacles, curses, negativity, blockages or anything that was holding me back or working against me – Know or unknown, intentional or unintentional.
HIGHER SELF
I did a quick Invocation of my Higherself (HGA, DEAMON, INNER MASTER, deleted as appropriate) and gave a small explanation of what the ritual was for and asked for any help that could be given.
SAINT CYPRIAN
I placed a Candle Offering in front of my St. Cyprian Altar card and petitioned him for Help in clearing, warding off evil, curses, hexes or any negativity that is blocking me or holding me back.
HAMSA
I then printed out the Hamsa symbol and placed one above my office door and my main front door.  The Hamsa was used as a sign of protection in many times throughout history and is believed to provide defense against the evil eye.

THE CLEANSING BATH:
OILS USED:
Lavender
– For protection, healing, purification, and peace.
Rose Absolute
– reduces fear and provides wisdom
Frankincense
– used for cleansing
Sandalwood
– For protection, healing, exorcism, and clearing negativity.
Benzoin
– for purification
Myrrh
– To bring peace and healing
Juniper
– Used to banish all things injurious to good health and attract good, healthy energies
Tea Tree
– For purtity, harmony, peace, and eliminating confusion
Vetiver
– great for spells of unhexing, helping to create a deeper peace by helping to remove curses and hexes.
HERBS USED:
Rosemary
– For purification, and removing negativity
Uva Ursi
-For Purification, Awareness, and Clearing blockages
Juniper Berries
– Used to banish all things injurious to good health and attract good, healthy energies
Solomon's Seal Root
– Used for protection, cleansing and to drive away evil.
Witchgrass
–  Used for overcoming obstacles and reversing hexes
Larkspur
– helps keep away ghosts and other venomous creatures. Commonly used in in various protection spells.
Lovage
– Malignant spirits are kept away from the home by lovage
All of the above were placed in really hot water in the bath and left to soak for ten minutes before I got in. After I initially submerged myself, making sure all of me got covered in water, I began pouring the water over my head and washing from head down to feed – always away from my body. The whole time I said various Mantras – "All negativity is gone.", "All bad thoughts are return to their sender or destroyed" "All negativity, know or unknown, intentional or unintentional is now removed" and things of that nature.
When I got out of the bath I dried off and then covered my entire body in Holy Oil (an Abramelin mix but with added Francine and Myrrh).  The towel went straight into the washing machine. I gathered up the remaining herbs and some water in a jar and shut it. Then I washed out the bath as thoroughly as I could and left the bathroom.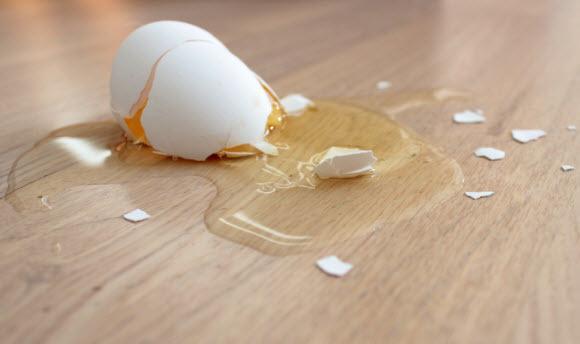 Next I went to do an Egg Cleansing. The idea here is that roll an egg all over your body and see all negativity going into it and being trapped within the shell. When I went to take the eggs out of the cupboard my hand sort of jerked and I pushed the box into the shelf and dropped three eggs on the ground, smashing them. Awesome…
This sort of stuff has been happening me a bit recently, and I have to be extra careful when I do really simple things such as pour milk into coffee! If I don't, it will just spill everywhere, or I will knock the cup or something really annoying and unlikely. I am not usually a clumsy person and this sort of stuff happens more when I am in a bad or low mood.
Anyway, were where we? Ah yea, fucking eggs all over the floor! So I cleaned that all up and preceded to do the egg clearing. When I was finished I put the egg in the jar with the bath water and herbs and taped it shut.
Next I smudged the house, first with Dragon's Blood Resin, then White Sage and then Sao Paulo incense. I followed this by  going round the house with my bell to remove all spirits that were still hanging around at this point.
Next I Sprayed house with Jupiter Oil and water, which I put in a spray bottle. The oil I bought online so I am not exactly sure what is in it, but I feel the intention was more important here anyway. I seen the spray as filling the house with good new energy.
Finished off with another Lesser Banishing Ritual of the Pentagram and then a Middle Pillar Ritual. I left the house, went down to the river and dumped the jar with the Egg, herbs and bath water in it, asking the river spirit to take away all the negativity, destroy it or return it to the sender which ever was the best thing.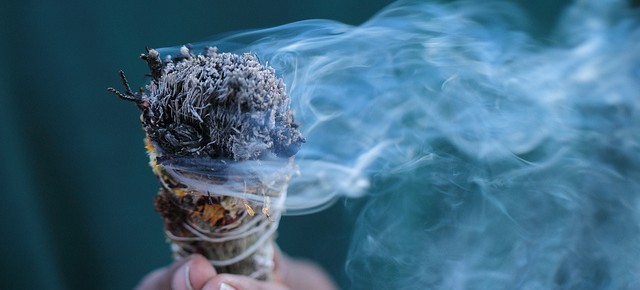 The very last thing I did was ask for forgiveness for all the pain and suffering I had caused to people and things. Just like a Catholic confession, I spoke out loud and named some of the bigger "bad incidents" of my life that I am genuinely sorry for, and then asked to be forgiven. Who was I asking? Not too sure, probably myself.
The whole thing took about two hours. It felt good, and I felt like something was definitely going to shift in my life from having done this.
Results and Conclusions
I was extremely giddy afterwards, but I also had a couple of Guinness's too. I don't really drink that much these days so my couple of stouts probably had a lot to do with my mood. However, about two hours after the ritual finished I suddenly became extremely tired all of a sudden and just had to go to bed.
The next day I awoke in a very low mood. I felt like I was empty, I had no energy and I was quite stressed. It felt like the whole thing had been pointless and my previous nights optimism that something would change, was all gone. I felt despondent and had a huge sense of ennui.
But rather than wallow in it I decided to do some gardening which took up most of the day. I also cleaned my Altar and mopped the floors with some home-made Van Van oil (Vervain herb, Lemongrass herb and oil, Vetiver herb and oil, in Olive oil). I also marked the boundaries of my house with black salt.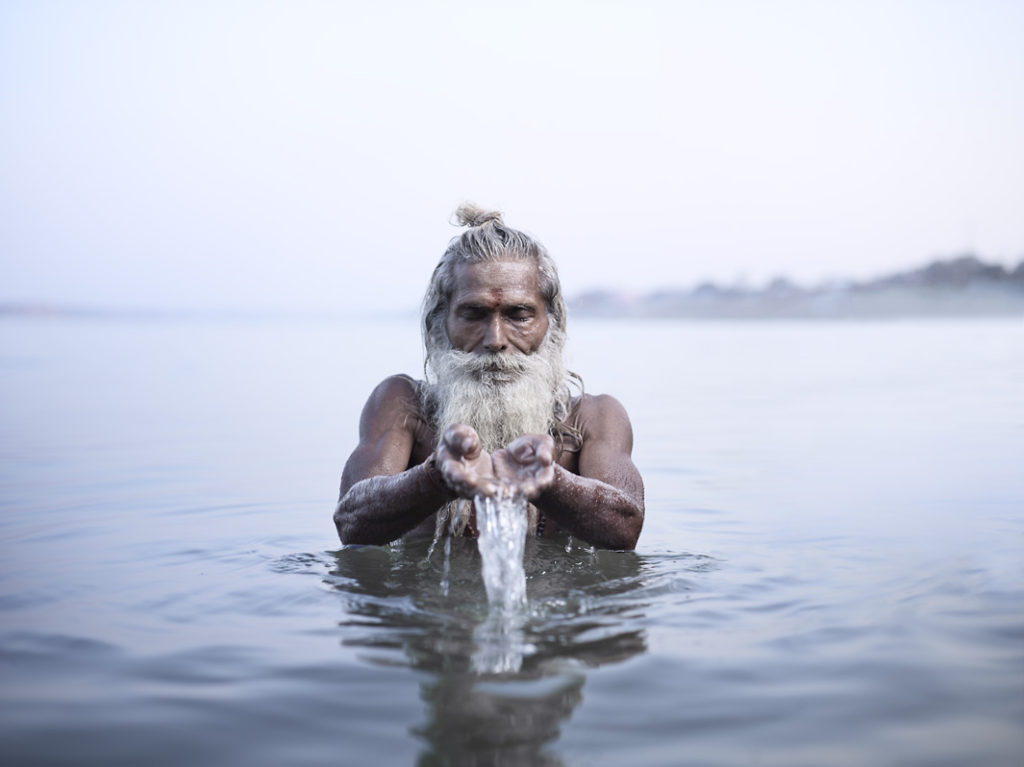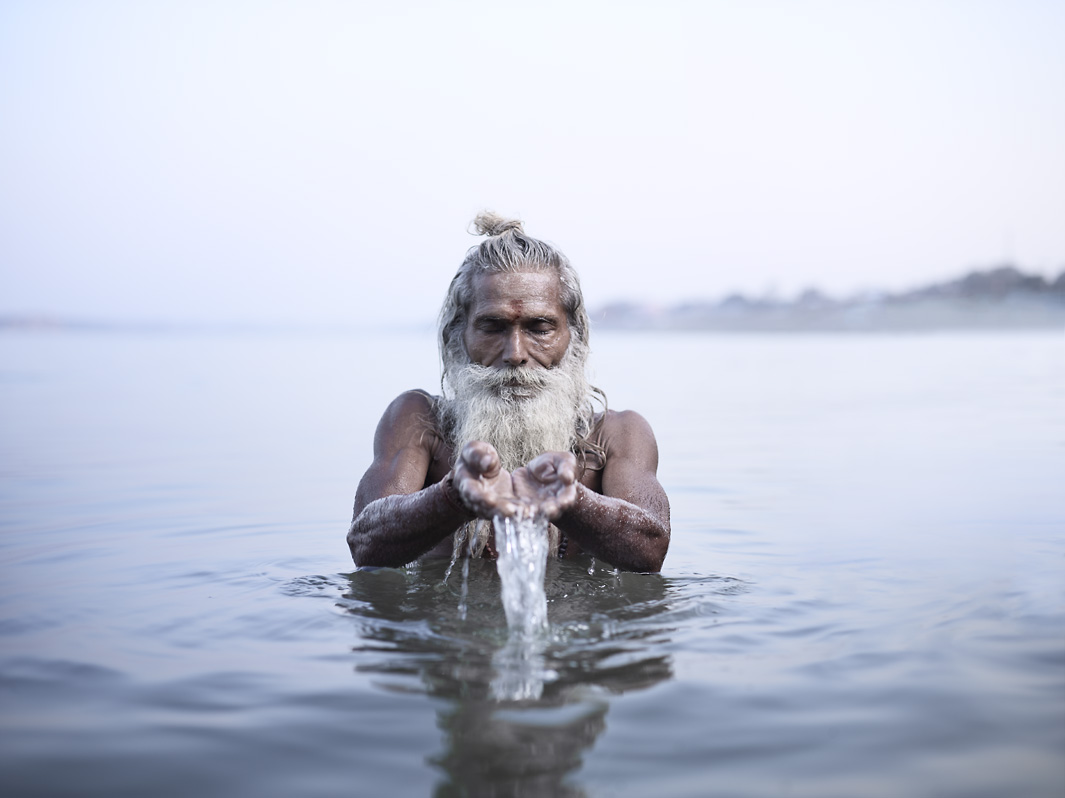 My mood hasn't really lifted since, to be honest. I can't get out of my head since, and I am constantly worrying, stressing, being anxious and a bit… I dunno, fearful? Not of things, of people or spirits or the like but fearful of the future or what is going to happen.
It definitely doesn't feel like anything has lifted but it also doesn't feel like anything is getting worse. Nothing has actually changed at all in my life other than my mood. So, in this one, I don't seem to have manifested the opposite of what I was after – well not physically anyway. I have smudged every day since, doing lots of energy work to try to clear my body and mind (I recently got back into Reiki, but that's another story 🙂 ) and I feel that this may be an ongoing process for awhile.
All that said, I am now pretty certain that all my issues with Magick are coming from me, and me alone. I don't think I am cursed, hexed or otherwise. I don't feel that I am being punished by the Universe or by God or whoever. I'm not being controlled or haunted by a demon. I don't think there is an outside agency halting my progress or stopping my results.
I am.
I am the one blocking myself, nothing more, but as yet, I can't see why or how exactly. I spend a lot of time digging into my mind to try to find a reason, or a limiting belief and I can't really find one. Yet. I know there is something I am missing, one little twist that needs to be made and everything will fall into place. I feel very close.
My main mission now is to find out exactly why and how I am limiting myself, and I currently toying with an idea of using a Servitor to accomplish this. I'll keep you all informed.
Until next time…