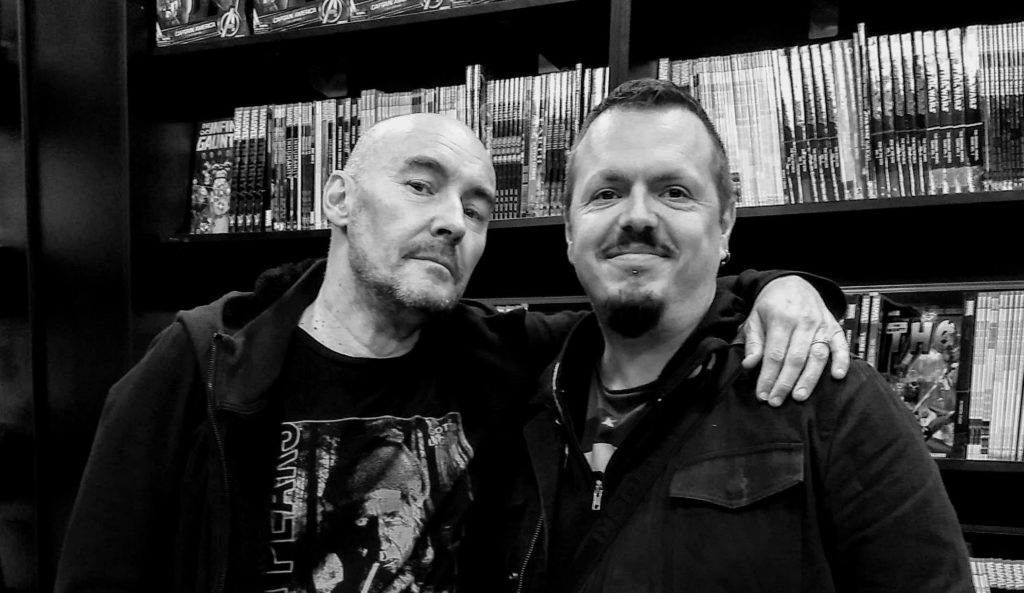 So, how was your day yesterday? Me? Nothing too exciting – just, ya' know, got to hang out with Grant Morrison and talk Magick. Gave him a present of a Forty Servants deluxe deck, which he made me sign for him 🙂
He was saying that he thinks now is a great time for Magick, that it's "all happening" and that the world is quite malleable right now and perfect for Magick. He said the Far Right has stolen our techniques over the last while and it's time to take it back A great time to be a magician, he reckons.
And so do I 🙂
Amazing guy. Sometimes you should meet your heroes!
LINKS AND PROMOTION STUFF:
BLOG
– ADVENTURES IN WOO WOO
THE FORTY SERVANTS
– All Info on The Forty Servants
– Forty Servants Altar Cards
– Buy The Forty Servants
– Buy the Grimoire
THE FOUR DEVILS
– INFO AND DOWNLOADS
– SIGNED ALTAR CARDS/ ART PRINTS
MEDIA
– Tommie Kelly Podcast
– Tommie Kelly Youtube
SOCIAL
– Adventures in Woo Woo Facebook
– The Forty Servants Facebook Group
– Twitter

PHOTOGRAPHY
– Instagram
–