Turbine Syndrome is the new serialised comic from Tommie Kelly, author of The Holy Numbers, Them, Road Crew for Sale, and creator of The Forty Servants.
Turbine Syndrome is a magic ritual dressed up in the clothes of a soap opera, the goal of which is to end the world as we know it. Set in a small coastal village called Liminal Quay, it tells the story of a small handful of seemingly unconnected people who have gotten lost in the spiritual darkness of modernity.
THE SCHEDULE:
– New Chapters published on Patreon at least once a month
– Then every three chapters combined into a public release Pay-What-You-Want PDF issue.
– Then every four or five PDF issues will be collected in a print edition.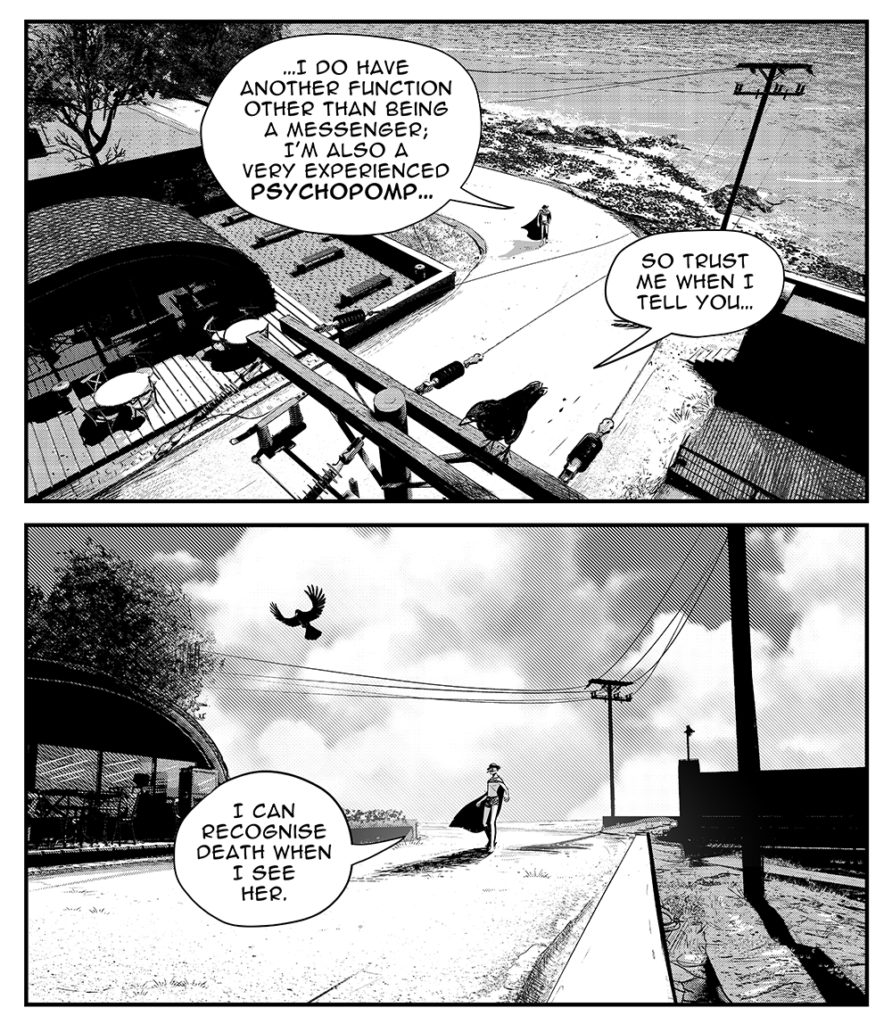 VOLUME 01
ISSUE ONE
– OVERTURE  – GET THE PDF (28 Page Opening Chapter)
Also available in português do Brasil HERE!
ISSUE TWO
– CHAPTER 01 – Read on Patreon
– CHAPTER 02 – Read on Patreon
– CHAPTER 03 – Read on Patreon (Coming Soon)
GET THE PDF COLLECTION (Coming Soon)
ISSUE THREE
– CHAPTER 04 – Read on Patreon (Coming Soon)
– CHAPTER 05 – Read on Patreon (Coming Soon)
– CHAPTER 06 – Read on Patreon (Coming Soon)
GET THE PDF COLLECTION (Coming Soon)